Averter
1U attenuverter, normalised to +5V. Use to scale or invert voltage sources, or emit a fixed voltage from -5V to +5V. A bicolour LED indicates the voltage coming out of the OUT jack.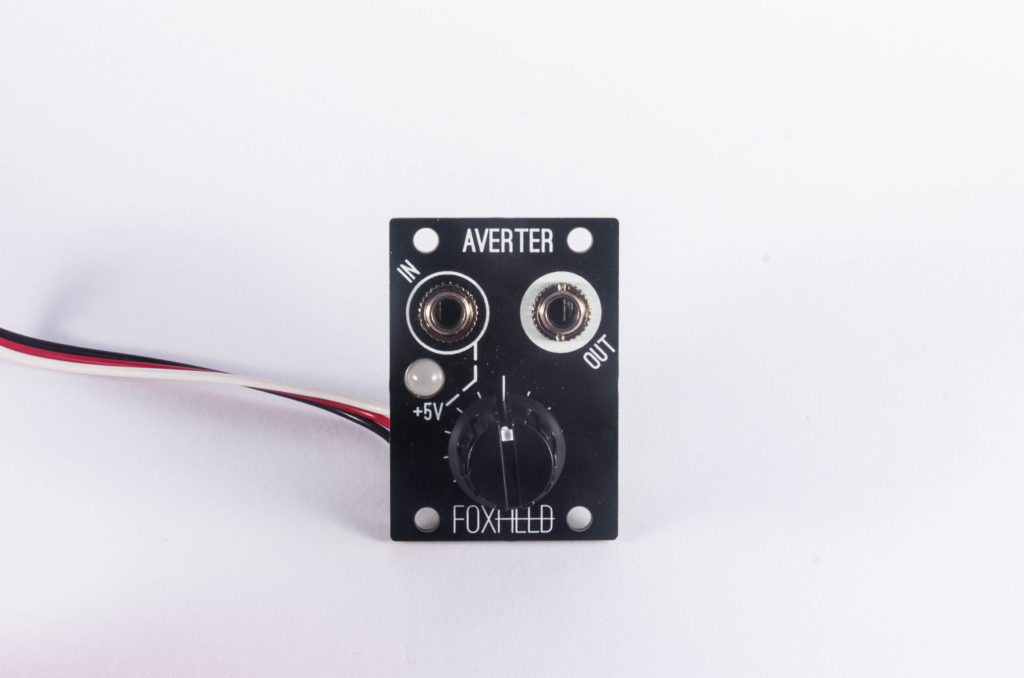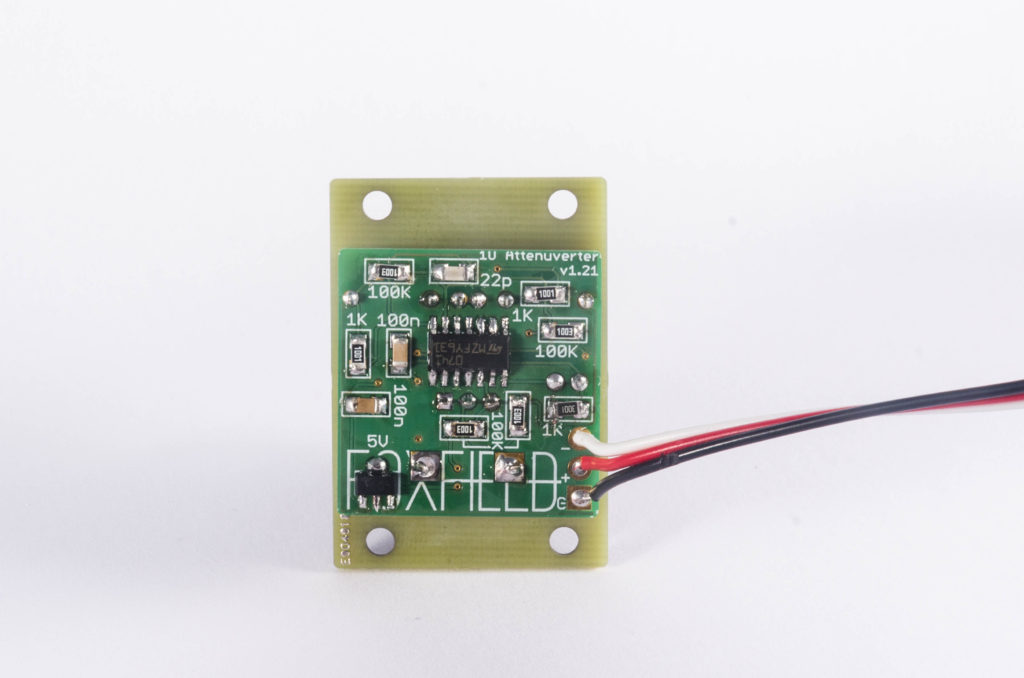 ---
Specification
Format: "Pulp Logic 1U" - NOT COMPATIBLE WITH INTELLIJEL 1U SYSTEMS

Power connector: Pulp Logic "Tile Tail".

Width: 6HP

Power consumption: 16mA +12V, 13mA -12V
---
Usage ideas
Use the attenuverter to control the amplitude of a signal - or invert it. For instance, use one to adjust the peak-to-peak range of an LFO, or to invert the LFO - useful for finer control of modulation.
With nothing in the input, combine the attenuverter with a pitch CV signal in a unity mixer; the attenuverter will act as a transposition control.
With nothing in the input, use the attenuverter as a fixed adjustable voltage source to feed into CV inputs - for instance, to give a CV control with no knob attached a physical control, or to place a permanent offset on a particular control.