Gearbox
1U clock source. The Gearbox produces a 0-5V square wave, at frequencies from around 100mhz up to 500hz, across three 'gears' or frequency ranges. An RGB LED blinks in time with the clock output, changing its colour to reflect which gear the module is in.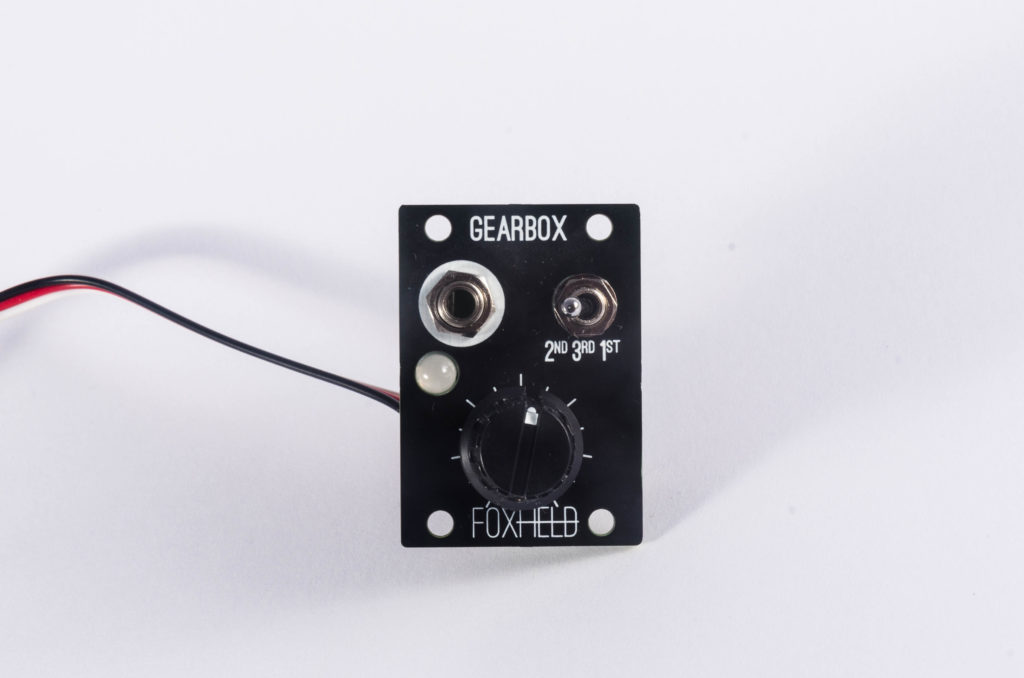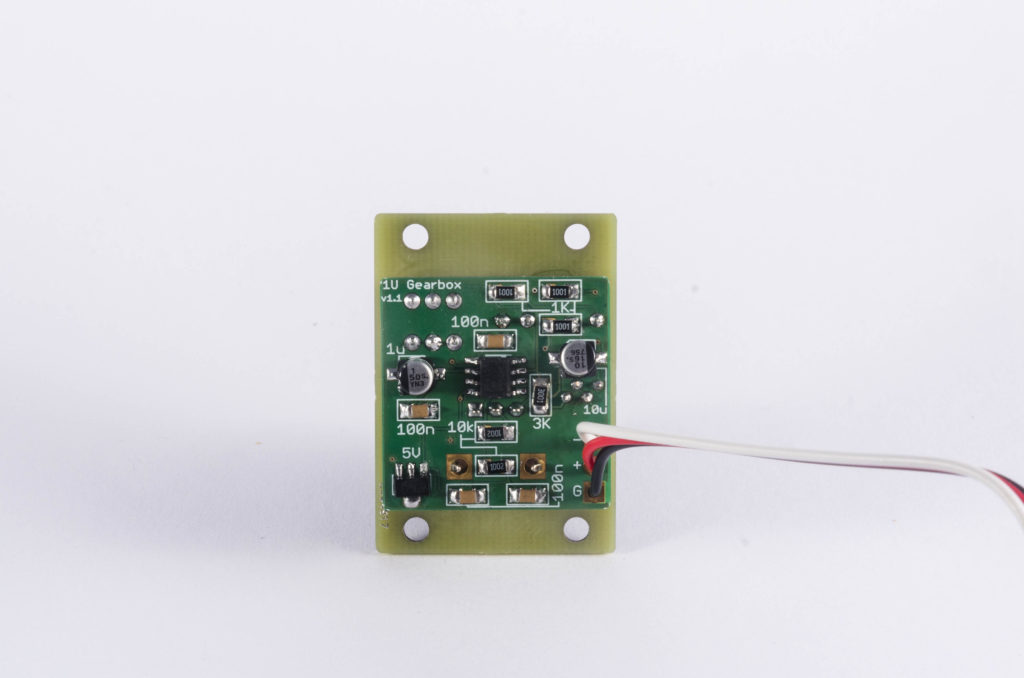 ---
Specification
Format: "Pulp Logic 1U" - NOT COMPATIBLE WITH INTELLIJEL 1U SYSTEMS

Power connector: Pulp Logic "Tile Tail".

Width: 6HP

Power consumption: 12V: ~0.007a, -12V: 0a

Frequency:

First Gear ranges from 0.13 Hz to 4.7 Hz
Second Gear ranges from just over 1 Hz to ~45 Hz
Third Gear ranges from ~14 Hz to 500 Hz
---
Usage ideas
Clock a sequencer using the Gearbox.
Connect the Gearbox to a mult to send the same clock to multiple parts of the system
Use the Gearbox at high frequencies as a modulation source - for instance, into the CV of a VCA, or into an effect control such as the Freeze input on a Mutable Instruments Clouds, to create rapid effects changes.
Use the Gearbox at low frequencies as square wave LFO.