UtiLFO
A 1U "utility LFO", emitting synchronised triangle and square waves, with rate controlled from a knob on the front. A red/green LED indicates the current voltage of the Triangle output.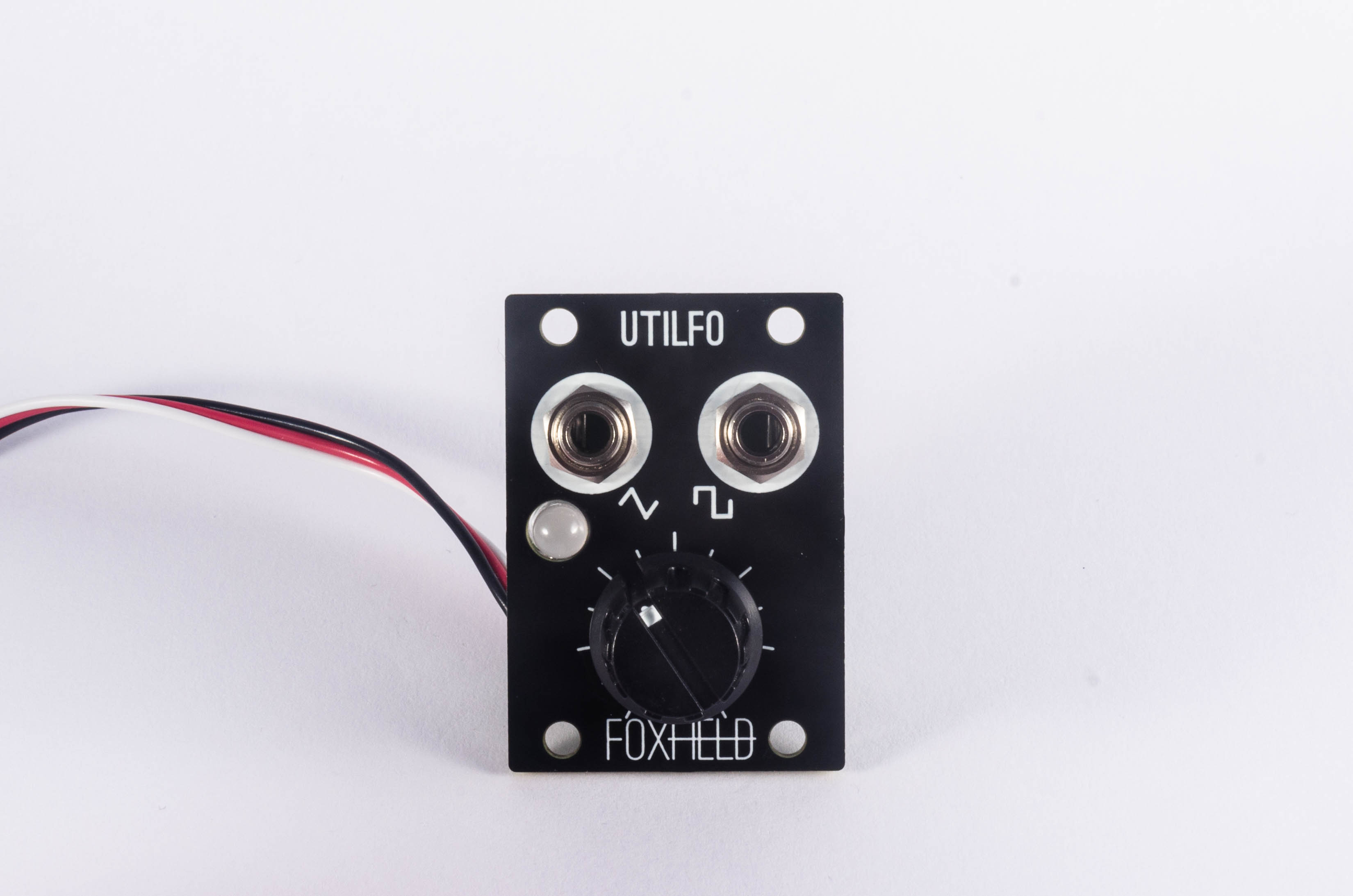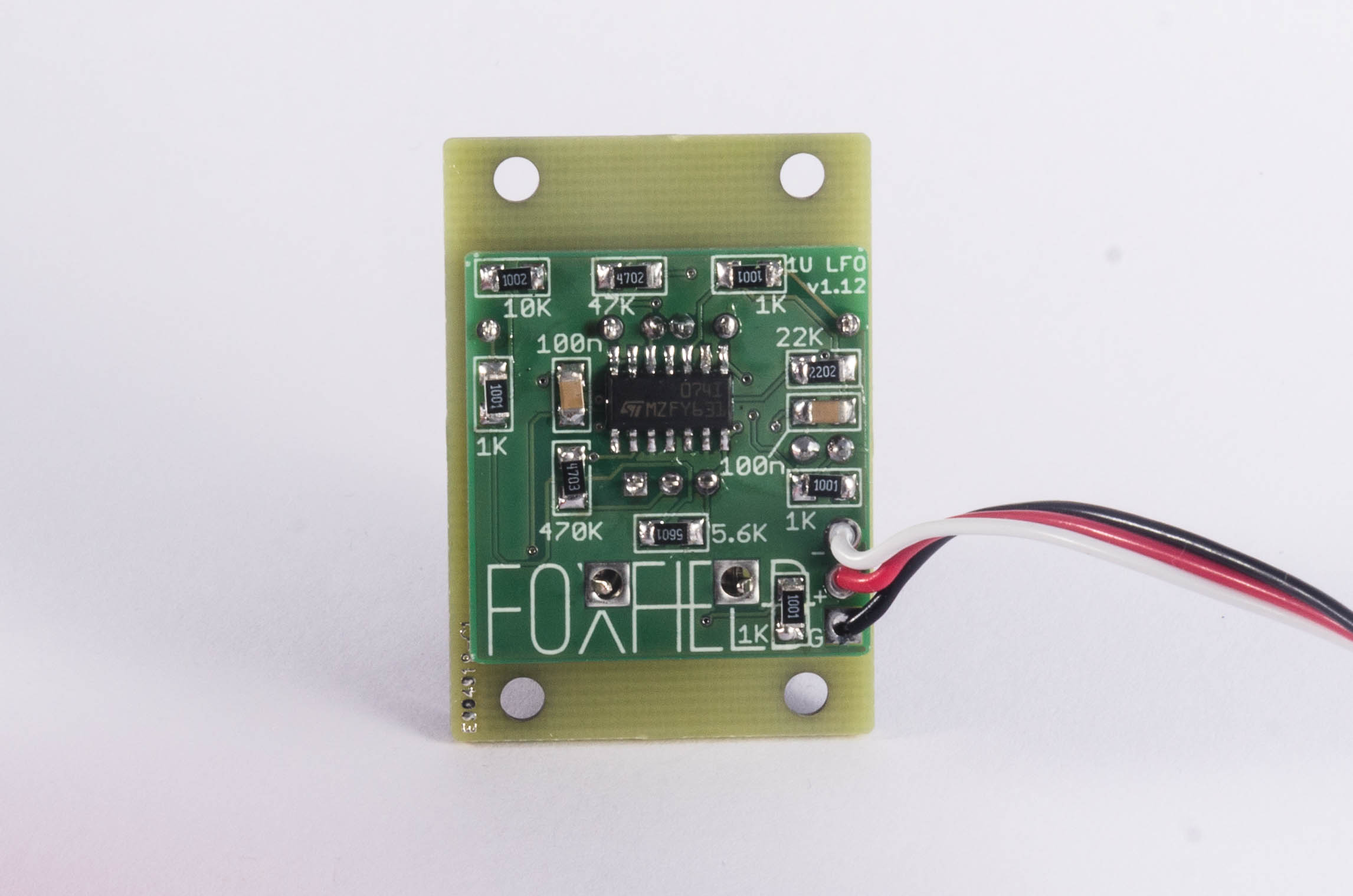 ---
Specification
Format: "Pulp Logic 1U" - NOT COMPATIBLE WITH INTELLIJEL 1U SYSTEMS
Power connector: Pulp Logic "Tile Tail".
Width: 6HP
Power consumption: ~10mA +12V, ~10mA -12V
Triangle Wave output: about +/-5V peak to peak
Square Wave output: about +/-8V peak to peak

Frequency: ~100mhz to ~20hz
---
Usage ideas
Use the triangle wave as an LFO to control modulation on other modules - filter cutoffs, waveshaping, VCAs
Use the utility LFO to modulate the rate of another LFO in your system: complex modulation ahoy!
Use the triangle output as a modulation source whilst also using the square wave as a clock source: tempo-synced modulation. (You could feed the square wave into a clock-divider, too, for syncing a faster LFO wave to a slower - but still rhythmically relevant - clock).
Feed the square wave into a Foxfield GT2 Gate-to-Trigger converter to turn it into a short pulse, ideal for plucking an LPG.
Use an attenuator (such as a Foxfield Averter), an offset, or a rectifier, to scale or offset the LFO output to your needs.