GT2
1U Dual Gate-to-Trigger converter. Given a gate at an input, it will spit out a very brief trigger voltage from the relevant output. The first input is normalised to the second, meaning that a gate at the left input (and nothing connected at the right) will emit a trigger from both left and right outputs.
GT2 is based on a design by Ken Stone; see Credit for detail.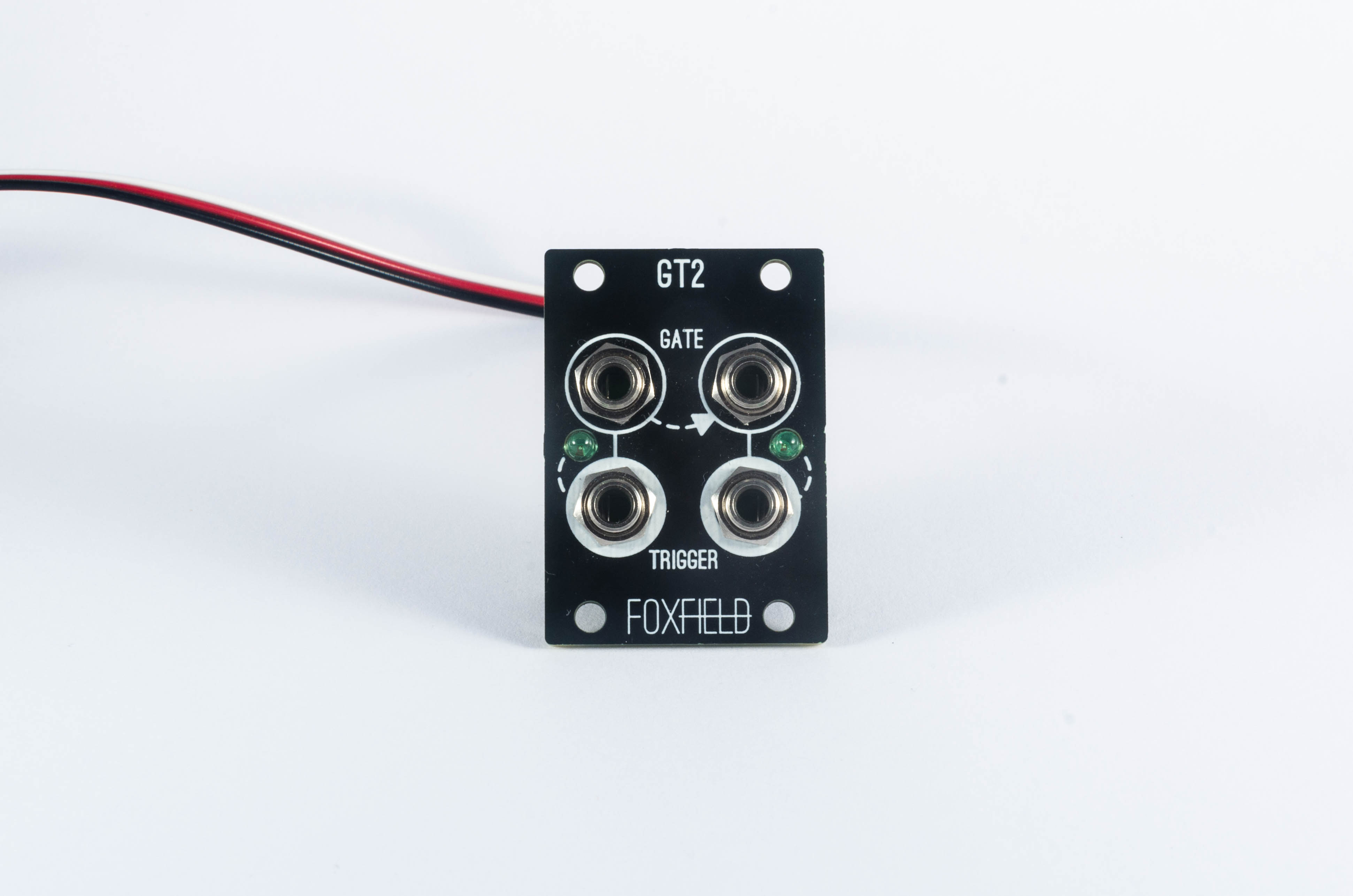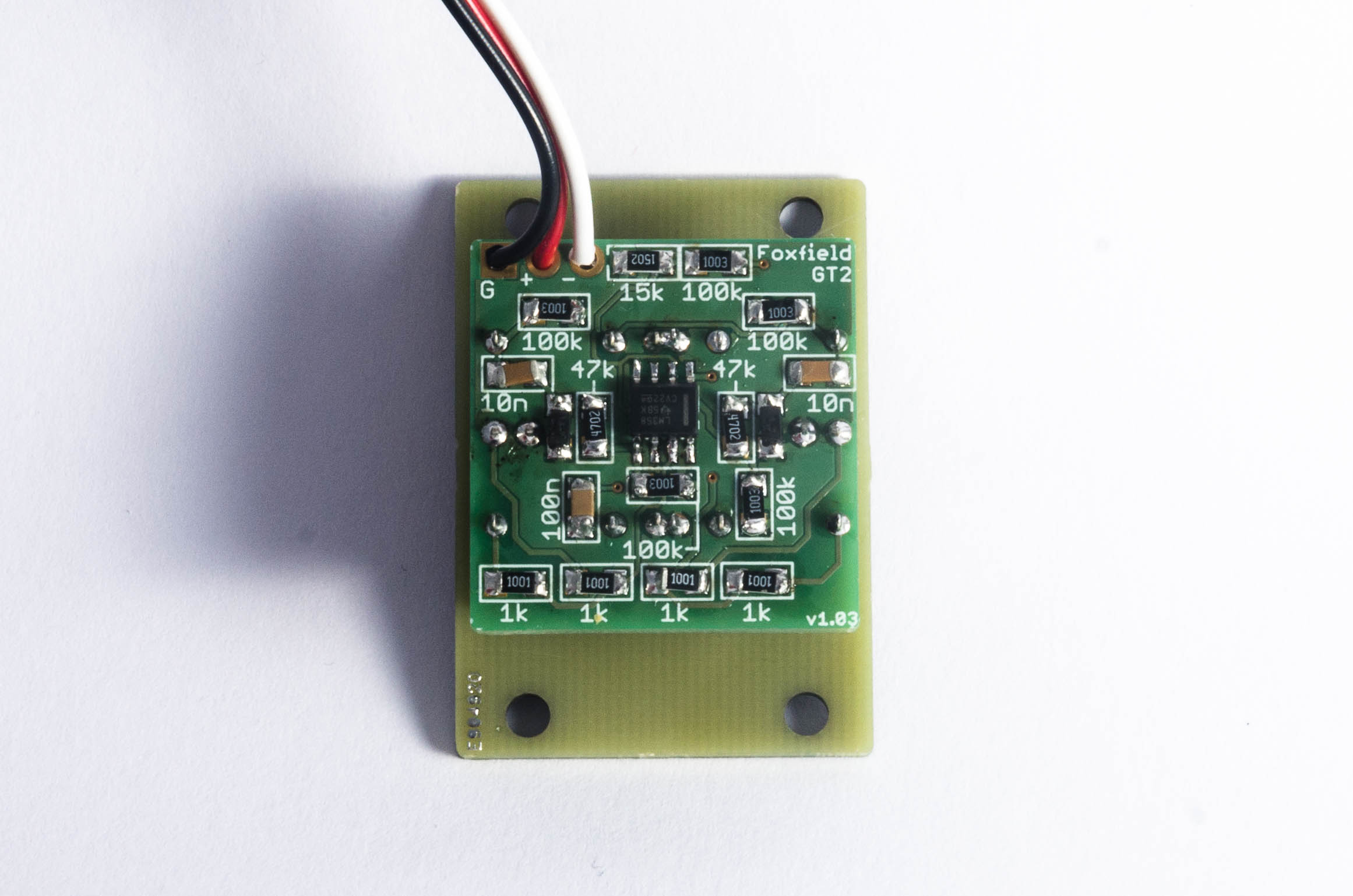 ---
Specification
Format: "Pulp Logic 1U" - NOT COMPATIBLE WITH INTELLIJEL 1U SYSTEMS

Power connector: Pulp Logic "Tile Tail".

Width: 6HP

Power consumption: ~10ma +12V.

Trigger duration: <1ms
---
Usage ideas
Turn a long gate from a sequencer, MIDI converter, or other note source into a short pulse, ideal for plucking Low Pass Gates or striking other percussive sound sources.
Note that you'll need a hard-edge signal to trigger the GT2: a gate, or square-wave oscillator/LFO should work, but a triangle wave or sine wave is unlikely to be able to trigger it.
---
Credit
The Foxfield GT2 is based on Ken Stone's original CGS24 circuit. Permission has been given to re-implement this circuit in the 1U format.